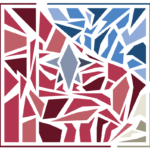 We want you all to know about 'Holiday Windows!'
At NENC, we're a part of this great initiative and are encouraged to see it bring cheer across Tacoma's North End through a neighborhood 'advent calendar,' where a total of 24 residents and businesses will decorate their windows in celebration of the season!
Each day, between December 1-24, a new beautifully decorated window will be revealed at 6PM across Tacoma's North End.
Visit www.HolidayWindows.org and submit your entry by October 30, 2020, and hopefully you can be a part of 'Holiday Windows,' a new celebration of community in the North End!