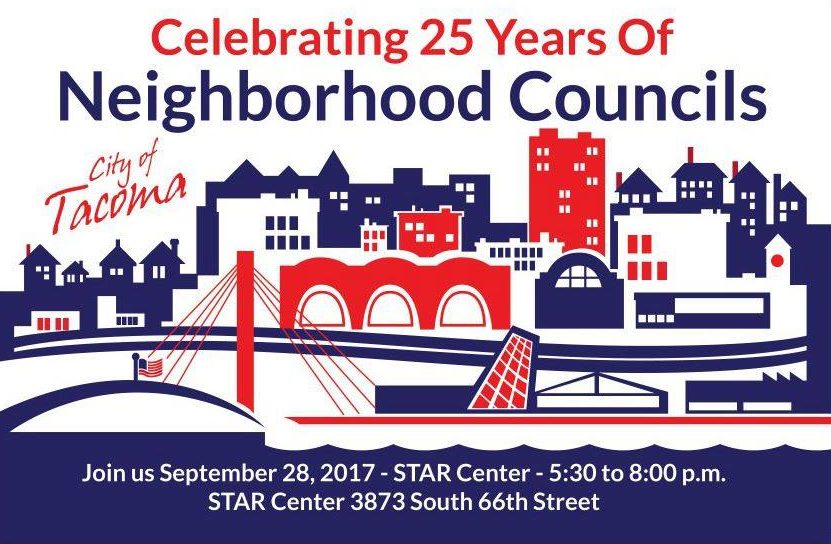 In honor of National Neighborhood Day today, mark your calendars for the 25th Anniversary of the Tacoma Neighborhood Councils! Hope you can join us in the celebration.
Thursday, September 28, 2017
5:30 – 8:00 p.m.
STAR Center – 3873 South 66th Street, Tacoma, WA
Hoping to attract those who are inclined to participate more actively in their local communities, Tacoma's Neighborhood Councils are hosting a 25th anniversary celebration and information event on Thursday, September 28, from 5:30 to 8 PM, at the STAR Center (3873 South 66th Street in Tacoma).
Gearing up for the possibility of 100 – 150 guests, event chairs plan to spotlight the legacy of service that the Neighborhood Councils have cultivated in Tacoma since its City Council passed legislation in September 1992 to establish the program.
If you're unable to join us on September 28th, consider giving a day of service to your community during the month of October. Contact us for ideas!
View original City of Tacoma Press Release