Each of Tacoma's Neighborhood Councils serves as an independent, non-profit citizen organization to promote citizen-based efforts for neighborhood improvement.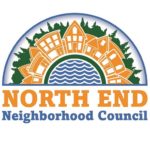 Any resident, business owner, employee, property owner or member of an existing neighborhood group within the Neighborhood Council area can join the Council.
The North End Neighborhood Council works with stakeholders in this neighborhood to improve awareness of community issues – such as transportation infrastructure, public safety, arts, and education – by providing a forum centered on community participation. By providing such a forum, the Council can help to inform the community of these issues, as well as inform the Tacoma City Council, which relies on its neighborhood councils to take the pulse of the community.
The North End Neighborhood is generally defined as being east of Orchard St, north of 6th Ave, and west of the Stadium business district. The North End is comprised of the original settlement in Tacoma, vibrant business districts, great public schools, and top-notch parks.