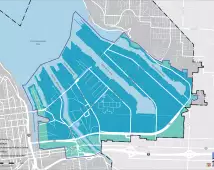 The NENC sent the letter below to the City Council concerning the Tideflats Interim Regulations, to be voted on by the City Council on Nov 21st. The Council meeting will start at 5pm.
More information on this topic is available from the city here: http://www.cityoftacoma.org/cms/one.aspx?objectId=132616 
See the NENC Documents page for position papers, meeting agendas, and other items.
NENC Letter