The City of Tacoma has released a comprehensive and informative report on the 16 project applications received for the Residential Infill Pilot Program. To learn more about which projects will be considered for approval, there is a public meeting on April 27, 1:00pm at City Hall, Rm. 16. For more information, visit www.cityoftacoma.org/infill

One example of an infill project that's been proposed for the North End is a 20-unit, cottage housing development on the wooded bluff and slope above Schuster Parkway in Old Town, seen here:
As proposed, the project would extend N. Henry Road north.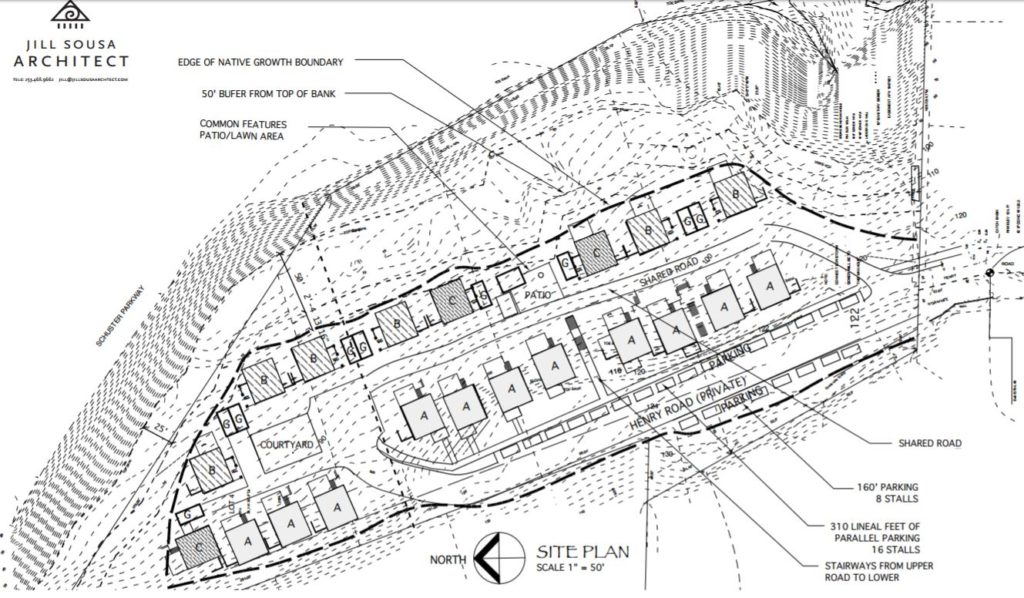 Another view of this project is seen below: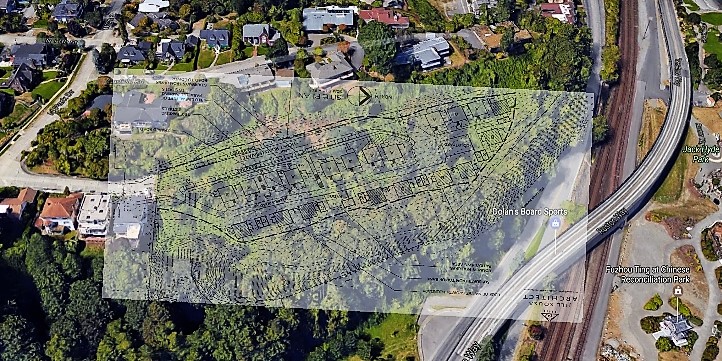 At the meeting on April 27, the public has been invited to observe the deliberations, but all comments must be submitted via email or in writing prior to the meeting. Contact information is at www.cityoftacoma.org/infill