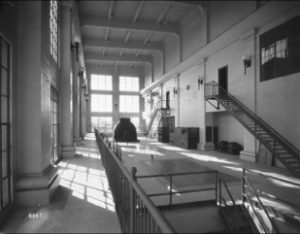 Join us at the NENC meeting May 1st to support the nomination to place Cushman Substation on the City of Tacoma's Register of Historic Places.  We need your help and would love to hear what this iconic building means to you, why you feel it is important to preserve and to hear your ideas for possible future uses for the building in the community.
The meeting will be in Trimble Hall at the University of Puget Sound at 6:00 pm.
If you cannot attend the meeting, please consider sending your support to back Tacoma Landmarks Preservation Commission's recommendation to approve the "Full Nomination of Cushman Substation" to our City Council and Mayor.
marilyn.strickland@cityoftacoma.org
keith.blocker@cityoftacoma.org
marty.campbell@cityoftacoma.org
lauren.walkerlee@cityoftacoma.org
conor.mccarthy@cityoftacoma.org